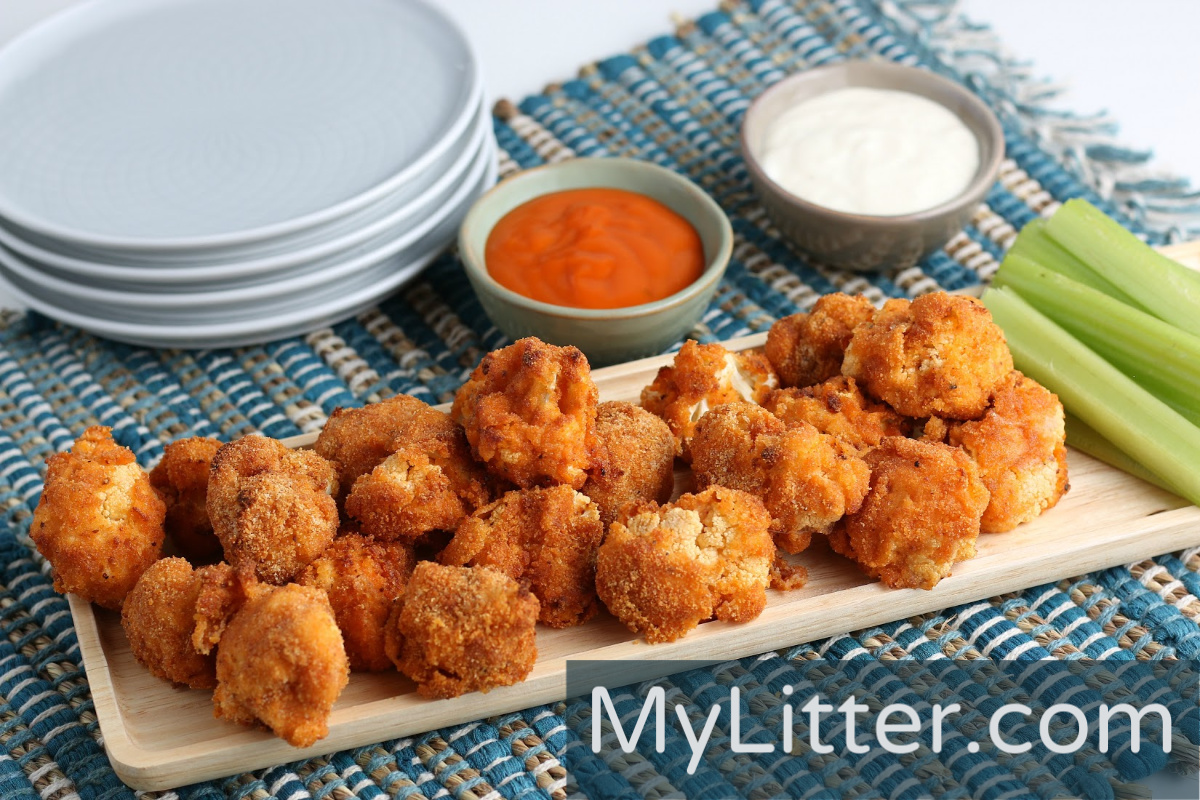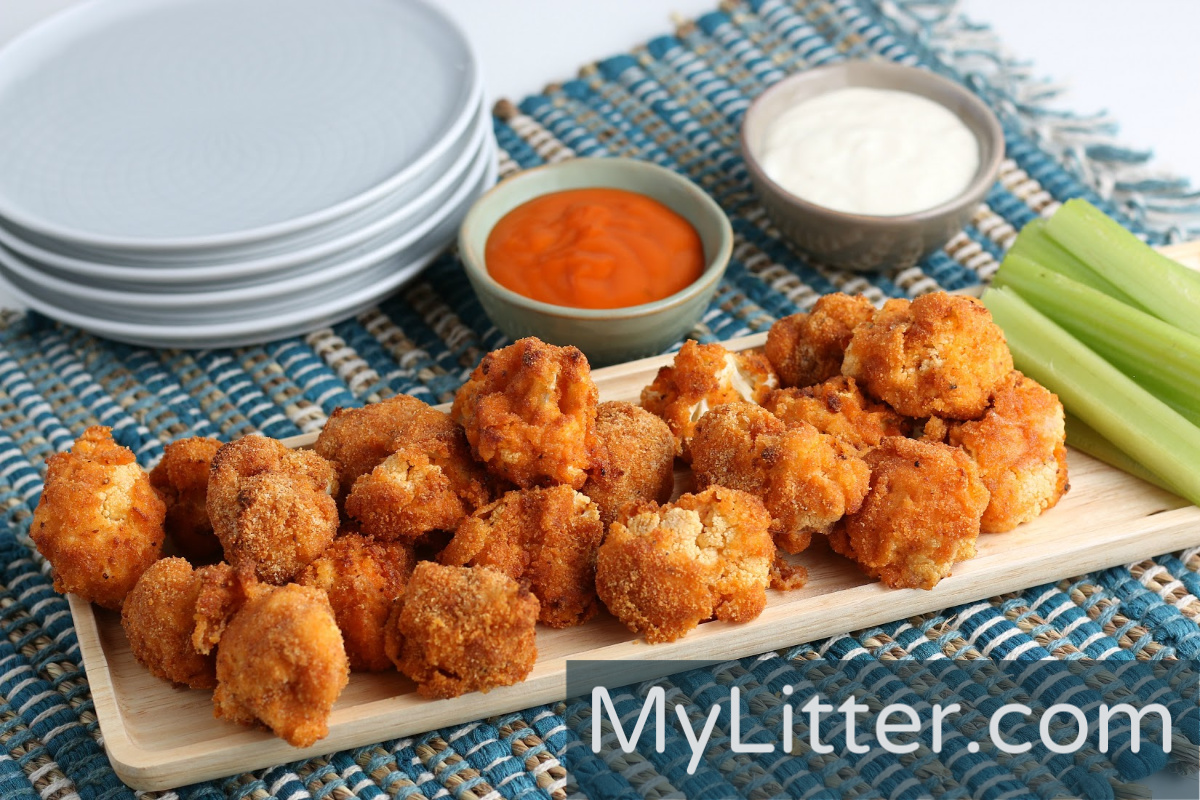 Air Fryer Buffalo Cauliflower Recipe
Do you have an air fryer yet? Have you tried one? I finally gave in and purchased an Air Fryer after hearing over and over again about how amazing they are! Air Fryer Buffalo cauliflower is one of the first things we made with it (Actually, Avery made them and did an amazing job!), and I just HAVE to share the recipe with you. These things are so good! You can use any favorite buffalo wing sauce you like and just a few other ingredients to whip them up pretty quickly.
Avery did such a great job on these Air Fryer Cauliflower Wings!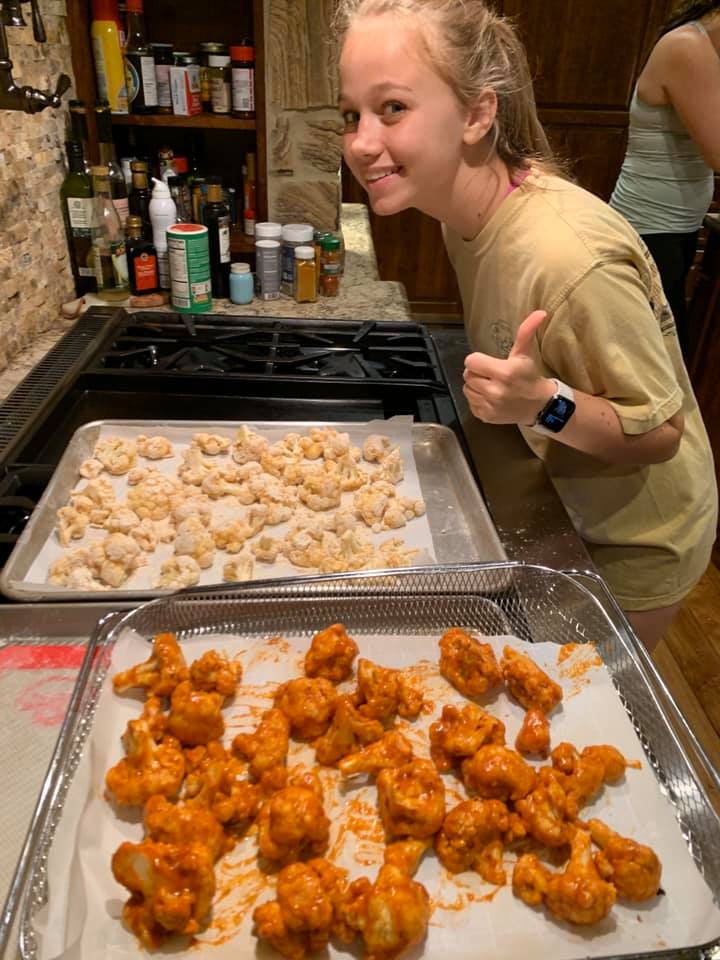 Doesn't the Air Fryer Buffalo Cauliflower look amazing!?!! They were so good!
Yes, these are super healthy and go right along with a vegan diet as well. BUT…even meat lovers will enjoy these as a wonderful side dish. Oh, don't forget the ranch or Bleu Cheese dressing on the side & maybe some celery too!
What would you serve these with? They would go great alone as a snack/appetizer or joined up with a protein. Add a salad & some burgers or veggie burgers to round out the whole meal.
Which Air Fryer Do I Have?? Keep Reading!
Several of you have asked which air fryer I bought. I ended up getting the Breville Smart Oven and LOVE IT so far!! It makes healthier meal prep so much easier and less greasy and just so good! Also, as a big bonus, I love the fact that it has huge capacity for our big family, and it does so many other things besides air fry. I am all about consolidating appliances to save counter & shelf space for sure!
I got mine from Amazon here, but it looks like it's no longer available. You can get it HERE from Williams & Sonoma though! It's really cool because it's also a regular oven & dehydrator, etc. You can fit a whole turkey in this bad boy!
If you just want an air fryer without all the bells & whistles though, try the Ninja Air Fryer for only $99 or the Dash Compact Air Fryer if you are cooking for 1 or 2 people!
Share Your Recipes, Please!
I would love to know what you guys make in your air fryer. Let me know if you have any good recipes we should try. I'm really excited that we finally got one, and I can't wait to make more yummy dishes with it.
Air Fryer Buffalo Cauliflower
---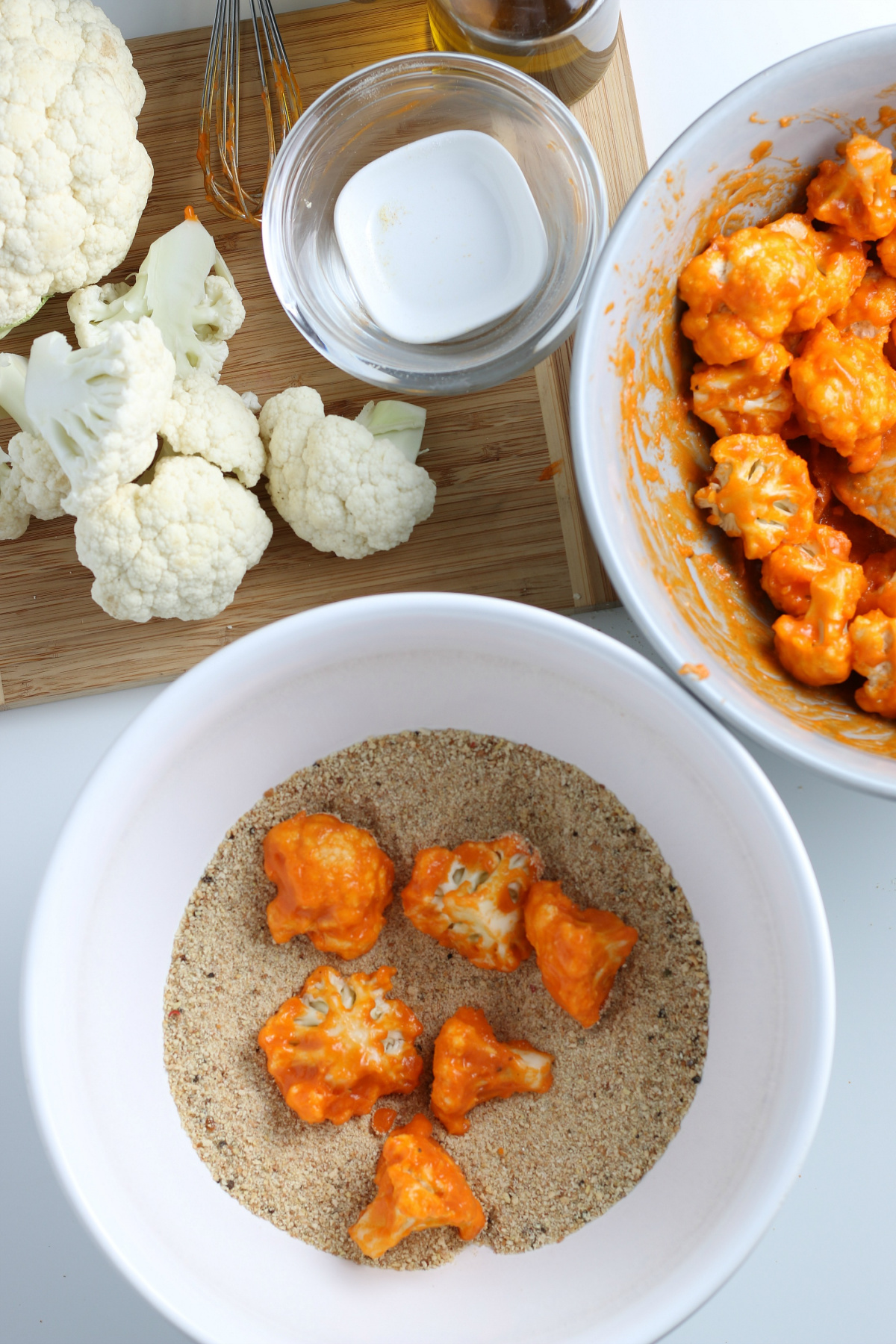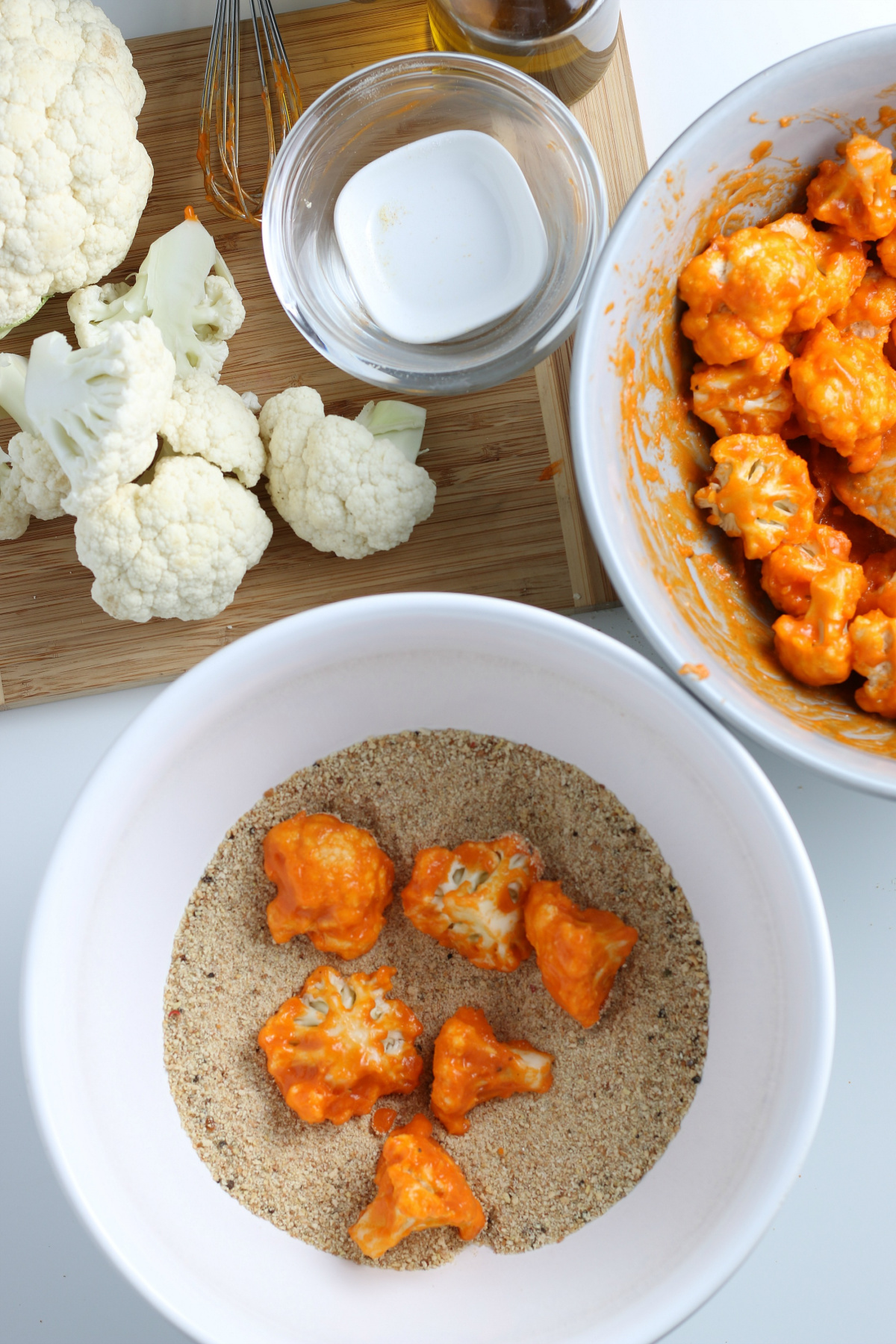 This recipe is quick, easy, and so delicious!
Serves 5-6
Prep Time 5-10 minutes
Cook Time 12-15 minutes
INGREDIENTS
4 cups cauliflower florets

4 tablespoons butter, melted

1 tablespoon olive oil

½ cup buffalo sauce

1 cup of bread crumbs

1 tablespoon garlic powder

1 teaspoon salt

½ teaspoon pepper
DIRECTIONS
In a large bowl whisk together butter and buffalo sauce.

Add in the cauliflower florets.

Toss until well coated.

Combine bread crumbs and seasonings in a separate large bowl.

Transfer the cauliflower to the bread crumb mixture and toss again to coat well.

Set the air fryer to 350 F and spread olive oil on to the basket.

Put half of the cauliflower in the air fryer basket.

Cook for 12-15 minutes or until the cauliflower is golden brown and cooked through, but not mushy.

Cook the rest of the prepped cauliflower the same way and serve with ranch and celery sticks.
Looking for more recipes? These below will go great along with the air fryer buffalo cauliflower:
Southwest Grilled Corn Recipe
Stuffed Green Peppers Recipe
Pesto Grilled Flank Steak Recipe
Don't forget desserts!
Texas Sheet Cake Recipe
Twix Brownies Recipe
Strawberry Crumb Bars
---