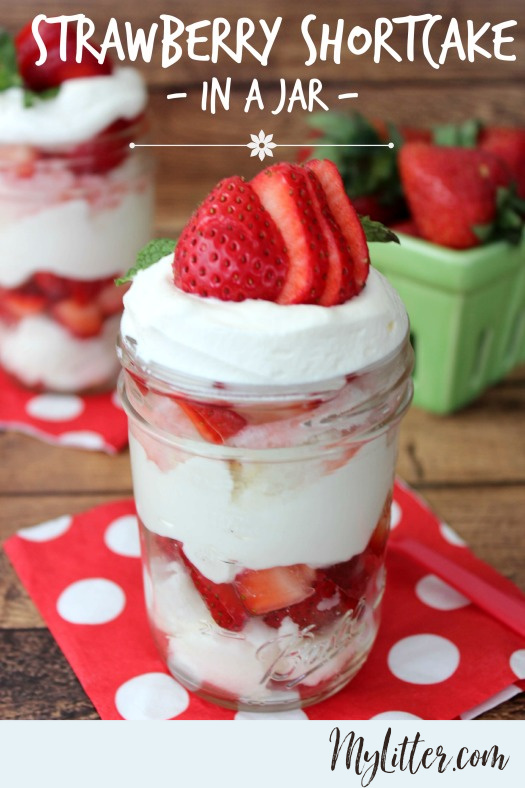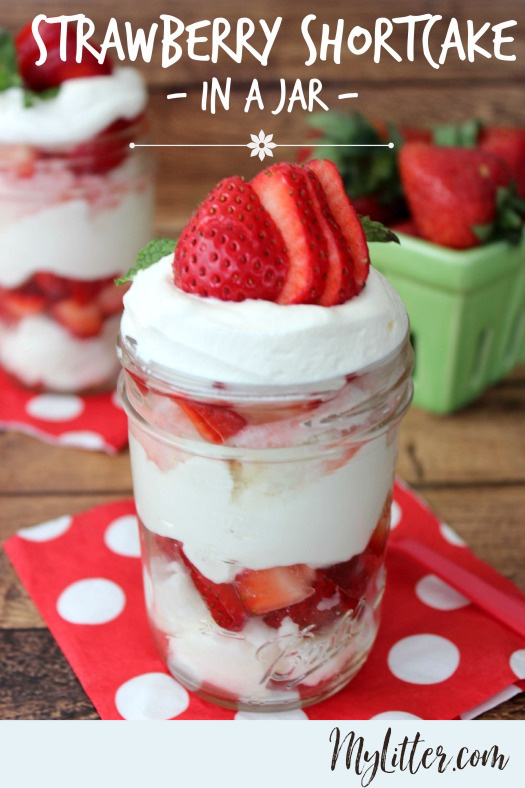 How pretty is this Strawberry Shortcake in a jar for a summer dessert?! Plus these are SOOOOO super simple and easy to make, you just won't believe it!
I started making desserts in a jar recipes after seeing the idea at a wedding a few years ago. Those recipes can be useful when you buy the ingredients from Meijer Ad. Counterpart of it in Australia would be ALDI Catalog this week. They are great to send to school for the kids teachers or for a really nice presentation of something a little more fancy.
Try to find your jars on sale. I also have good luck finding jars at the Goodwill store.
Obviously this dessert is layered in jars for a pretty presentation. But you can also follow the same recipe and basically make it in a bowl and serve it in a bowl. Super simple!
STRAWBERRY SHORTCAKE IN A JAR
---
INGREDIENTS
1 lb Angel Food Cake or Pound cake
1 lb Strawberries
2 tbsp Sugar
1 cup Cold Heavy Cream
1 tsp Vanilla
1 tbsp Powdered Sugar
DIRECTIONS
Reserve 4 strawberries for garnish.
Remove stems and cut up remaining strawberries and put in a medium bowl.
Sprinkle with sugar and allow to sit for at least 30 minutes.
Cut cake into 1″ cubes.
Combine heavy cream, powdered sugar and vanilla. Whip until stiff peaks form.
Transfer to zippered bag and place in freezer for 15 minutes.
Clip corner of bag to allow for piping.
In each jar layer cake, then strawberries, then whip cream and then repeat these layers.
Take reserved strawberries and use for garnish on each jar.