This post may contain affiliate links, which means we may receive a commission if you purchase through our links. Please read our full disclosure here.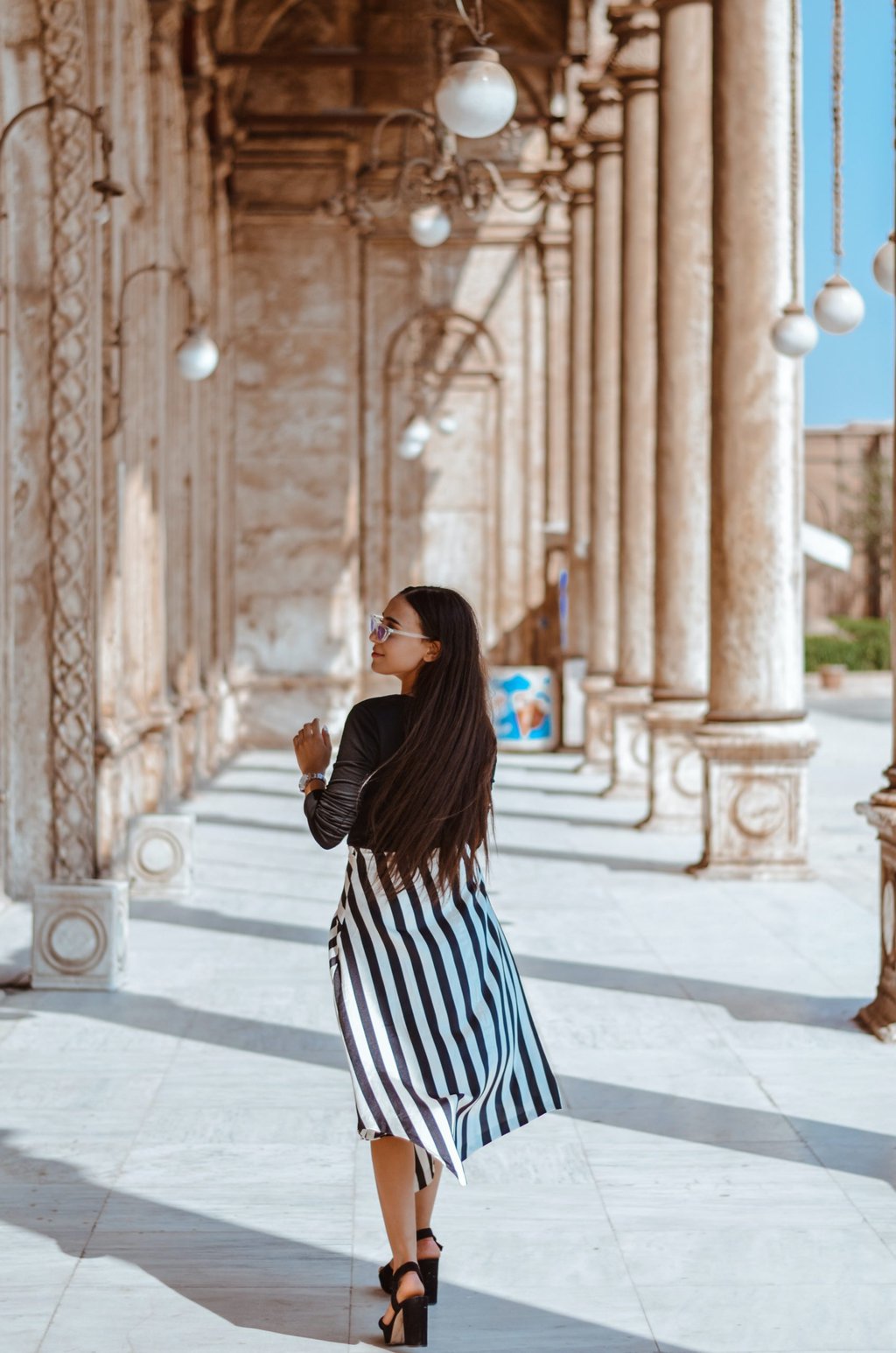 When it comes to fashion, we all deserve to feel fabulous, regardless of our height.
Petite dressing can be a challenge, but don't worry! I'm here to share the fashion secrets that will revolutionize your petite style game. Say goodbye to ill-fitting clothes and hello to a wardrobe that truly flatters your frame.
Before embarking on your petite shopping spree, it's crucial to embrace the uniqueness of your body shape. yes, even petites have diverse body types, and understanding yours is the first step to unlocking your style potential. By identifying your body shape, you can shop with confidence, knowing exactly what pieces will accentuate your best features.
Equally important is knowing what to avoid. While fashion is all about experimentation, some styles simply don't do justice to petite figures. For example, steer clear of overwhelming patterns that may overpower your frame or floor-length garments that can drown your petite stature.
Finding the right stores that cater to petite sizes is also a game-changer. Imagine walking into a boutique where every item is tailored to your proportions. Bliss, right? By exploring stores that specialize in petite collections, you'll save time and energy, effortlessly discovering fashionable treasures that were made with petites in mind.
Ready to unlock the secrets of a fashion-forward petite wardrobe? Keep reading for a curated list of essential tips and tricks for petite dressings, plus videos to help you learn even more.
Fashion Tips for Petites
Tops
As a petite, you will want to find tops that go well with your frame, so it is important to note that you will want to pay attention to the length of the tops that you purchase.
This is especially true if you are buying clothing items from stores that do not have a petite section. By paying attention to the length of the tops that you purchase, you will make sure not to purchase one that is too long for your body shape.
This video shows you cute, minimal, and feminine examples of tops that are ideal for petite frames.
Bottoms
Knowing the right pants to buy is also super important when shopping as a petite woman. This gets a little trickier if you are shopping at a store that doesn't have a petite section because it will be harder to find the length you need from regularly sized pants.
If you are struggling to find pants that fit your body as petite, you can look at the length measurements in pants from stores that might not have a petite section, or you can make sure to shop in a store that carries petite pants to save you the hassle.
In this video, you will see a couple of different, cute examples of petite-friendly pants to give you some ideas of where you can shop!
Dresses
Dresses are also important to consider when dressing petite. You will want to make sure that the dresses you are purchasing are not too long for your body and don't leave you swimming in the fabric.
As before, I recommend purchasing dresses from stores that have petite sizes or a petite section. Otherwise, you may have to opt for mini dresses at normal stores to get a flattering length, for example.
Also, some dress styles may look more flattering on a petite frame than others. For example, a full-length, billowy dress may not look flattering, but a maxi dress with a slit will work great for petites!
To give you some more tips on buying dresses, check out this video that shows you what kind of dresses you should and shouldn't be buying to fit your body type.
Shoes
You may not have thought of this, but shoes are an important thing to take note of when shopping as a petite woman.
For a petite body type, there are certain shoes that will look more flattering for your height. Also, the style of the shoes can play an important role as well.
For example, you will want to find the right height of a heel that doesn't look too tall or too short for your height. And you will want to find a style of shoe that is flattering for shorter legs and won't cut off your leg line.
For more ideas, check out this video, which will show you how to find the perfect shoes for a petite woman.
Accessories
This may not be a clothing item, but accessories are, of course, important when you put outfits together. So, if you are trying to look stylish as a petite woman, you should also consider what kind of accessories you are adding to your look.
For example, a large, brightly colored purse may not be as flattering as a smaller, more subtle purse that you can add to your look. Plus, large scarves can swallow your small frame, among other tips.
This video will show you some more tips on how to incorporate accessories into your look as a petite woman.
How to Dress for a Petite Frame
Know Your Body Shape
As mentioned before, one of the most important and first things you should do before trying to go shopping for your new wardrobe as a petite is determining what kind of body shape you have.
This may not seem necessary, but it will help you find the clothing pieces that will adequately fit your frame and make it easier to shop as a petite woman.
So, if you are unsure of exactly what kind of body shape you have, this video will go into detail on how to determine what kind of shape you should be shopping for.
Most Flattering Styles for Petites
Also, as a petite woman, certain styles will flatter your body more than others, so it is essential to note what kind of fashion pieces should form the majority of your wardrobe.
To help you in your search, I recommend checking out this video that will show you some examples of some of the most flattering and stylish pieces for petites!
How to Look Taller as a Petite
Another thing you might want to consider as a petite woman is which clothing pieces will make you look taller. (Note that there's nothing wrong with looking "short" — the idea of ​​appearing taller is just a prevalent concern for many petite women.)
As a petite, some regularly sized clothing pieces may look too large for your body or do not fit proportionally on your body. So, it is crucial for you to keep this in mind while shopping.
For example, when buying jackets, you may want to opt for ones that are more cropped so that they are not too long for your body and do not cover your other pieces.
This video will also show you more examples of how to look taller as a petite and which pieces will look the best on you!
Clothing Items Petite Girls Should Avoid
Of course, you should also know what to avoid as a petite woman. This includes clothing pieces that will be too long or too big for your body type.
For examples to help you when shopping, check out this video that shows you outfit examples of what you should and shouldn't wear as petite. (As always, your personal style is the key, this video just includes some tips that may help you feel better in your clothing.)
Petite Clothing Stores
Lastly, you will also want to know some of the places where you should buy your petite clothing. This will make it a lot easier while shopping as a petite!
The video above has tons of tips on this, but also make sure you check out our guide to the best places to buy petite outfitswhere we break down our favorite petite fashion stores.
What do you think of our guide to how to dress petite?
What tips would you recommend for petite shoppers? Where do you like to shop for petite clothing?